The Kingdom of the Zulu
Within 160 km the topography ranges from sea level to over 3000m in the Drakensberg, with moisture catching escarpments deeply incised by more rivers than any comparable area in southern Africa.
KwaZulu-Natal introduces visitors to an exciting world of natural splendour. This is your opportunity to discover mountain grandeur and scenic expanses of sparkling water, valley bushveld and densely wooded riverine gorges, cascading waterfalls and forested pathways, acacia thornveld and ancient tracks through the wilderness, forested dunes and brilliant coral reefs.
KwaZulu-Natal's diverse protected areas and natural sanctuaries allow you to explore unique big-game wildlife areas, as well as numerous cultural, historical, wetlands, alpine and marine treasures with a wide range of accommodation facilities and guest activities on offer.
Experience True Wildlife
There is something truly magical about watching wildlife in its natural environment; feeding, playing and interacting with others. No matter how good HD TV gets or how soothing David Attenborough's voice is, nothing can replace the delight of seeing animals in the wild.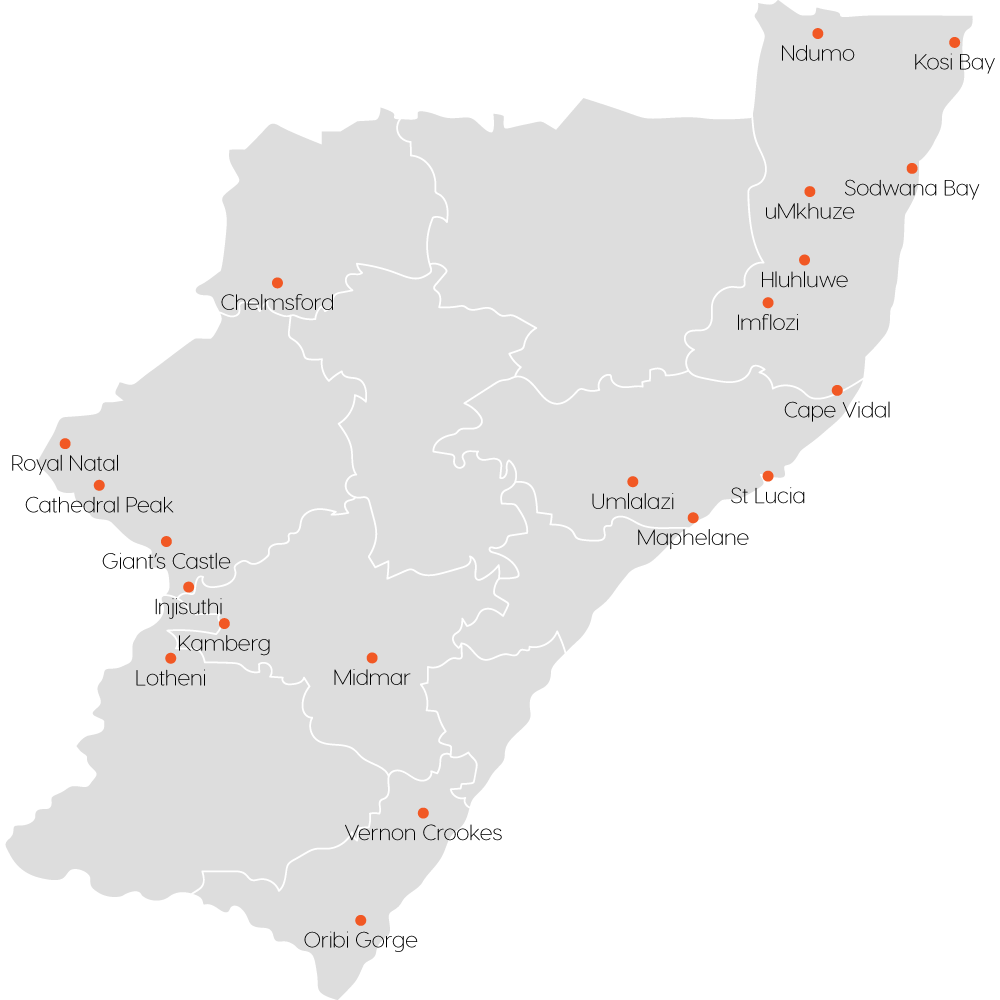 Irresistible beauty in South Africa
Some of the best game reserves on the continent can be found in KwaZulu Natal, a scenic coastal province of South Africa. What sets this province apart is that it has effectively combined a world-class stay in a game lodge, some of the countries best game viewing with excellent SCUBA diving, snorkelling and deep-sea fishing in the Indian Ocean. The range of habitats – from dense bushveld to idyllic coastal dune forests – supports a wide array of wildlife, which only adds to the irresistible allure of South Africa.