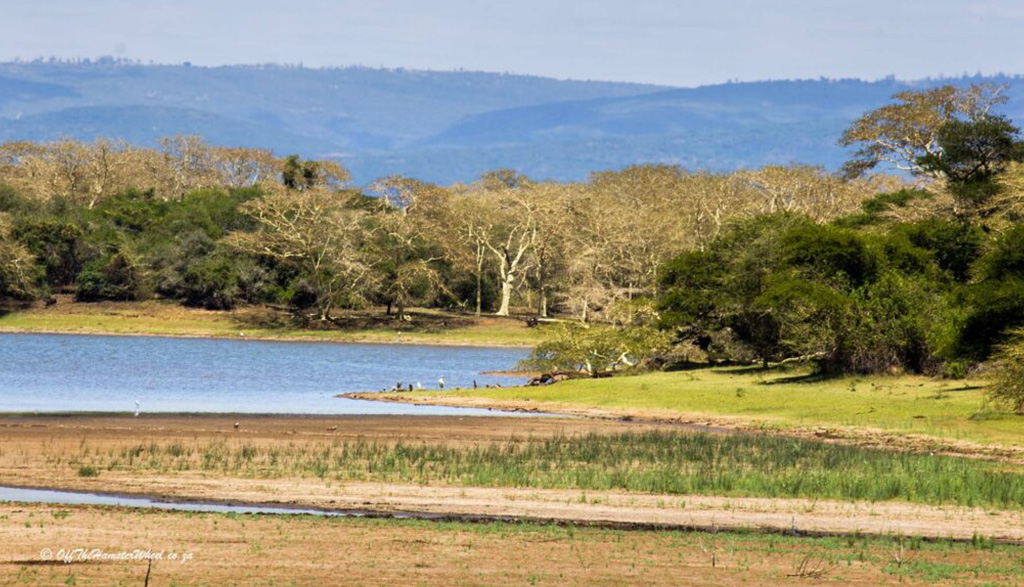 Ndumo Game Reserve
Ndumo Game Reserve is situated in Maputaland near Tembe Elephant Park on the Mozambique border. The Usuthu River forms its northern boundary, and the Pongola River flows through the reserve to its confluence with the Usuthu River.
2 - 4 Bed Rest Hut (Self-catering)
Each unit is fully catered (2 or 4 bed huts) and now including en-suite bathrooms as well as TV's with limited channels and each unit has a braai facility.
Campsites
There are 14 campsites, most of which are shaded, and each campsite has been equipped with a braai stand and a plug point.
Frequently Asked Questions
Birding:
The bird life in the reserve is prolific and there is also a wealth of aquatic bird life on the many pans within the reserve. Fish eagles are ubiquitous and their call accompanies visitors on their game and bird viewing drives.
Game Viewing:
Species such as hippo, crocodile, nyala, bushbuck, impala, grey duiker, red duiker, black and white rhino, giraffe and suni can be seen, mainly confined to the swampy flood plain areas.
Visitors may drive through certain areas of the reserve in their own vehicles.
Guided Walks:
Day walks in the reserve may be taken in the company of a guide; arrange at reception office
Check In:
Check in at reception by 15:30 on day of arrival for accommodation detail
All visitors must check in to the reception office to settle the entrance fee is levied
Reception office hours are 08:00 - 12:00 and 13:00 - 16:00 daily.
General:
Basic foods, petrol and oil are obtainable from a store 2 km from the entrance to the game reserve.
Beers, wine, ice cream and cold drinks are on sale in the curio shop.
Visitors are urged to take the necessary malaria precautions and note Bilharzia is also present
The speed limit throughout the reserve is 40 km/h.
No pets are allowed within the reserve.
It is an offence to pick or damage any plant or to disturb or kill any animal.
You may leave your vehicle in the precincts of the resort, at game viewing hides, designated picnic areas, or in the event of mechanical breakdown.
Firearms must be declared on arrival.
Any Questions?
We would be more than happy to help you. Give us a call or email us, and we will get back to you asap.
021 8135868
travel@toursa.com